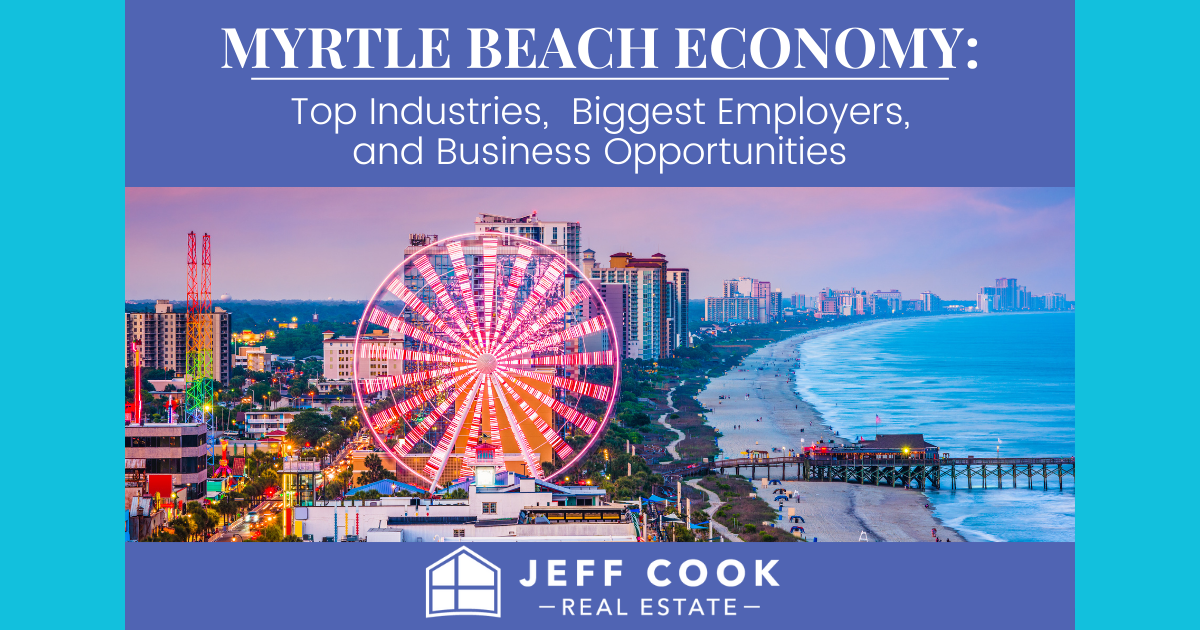 Myrtle Beach Economy: Top Industries, Biggest Employers, & Business Opportunities
Tens of millions of people visit Myrtle Beach every year for great weather, fun in the sun, and all different types of entertainment. As a result, the popularity of tourism in the area has taken hold of the Myrtle Beach economy. Although there are a variety of employment opportunities in this city, many of them revolve around hospitality, entertainment, or other aspects of tourism.
People who move to Myrtle Beach may not necessarily work in these industries, but they should know what to expect from the local economy. This data informs people about the most common economic factors in Myrtle Beach, South Carolina.
Myrtle Beach Industries
As a prominent city on the United States east coast, Myrtle Beach is mostly known for its position as a vacation destination. The strongest industries in the area include hospitality, entertainment, government, healthcare, and aerospace.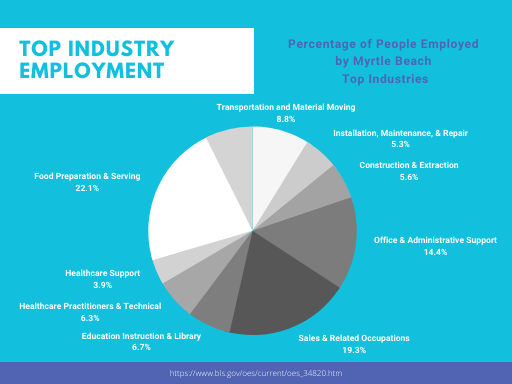 Tourism is one of the most dominant industries in Myrtle Beach. The city grew slowly over the centuries, leaving much of the coast intact as an open space. This made developments in the 20th century easier and less competitive than other built-up parts of the coast. Myrtle Beach did not even have a name until 1900 and launched right into tourism around the same time.
Known for its warm weather and white sandy beaches, Myrtle Beach draws as many as 20 million visitors each year. As such, there is a long list of hotels, resorts, entertainment outlets, and other services that cater to tourists. For example, almost 30 percent of Myrtle Beach's population works in the hospitality industry, compared to the less than one percent working in agriculture. Another 13 percent work in retail.
Although the tourism industry tends to take center stage in Myrtle Beach, there are other industries like aerospace that have sustained significant development over the past few years. This comes as a result of investment in trade schools like the Pittsburgh Institute of Aeronautics, which offers training at a location in Myrtle Beach. With the school's addition, the numbers employed in the aerospace industry in Myrtle Beach have exploded by 600 percent.
Top Industries in Myrtle Beach
Aerospace
Manufacturing
Technology
Healthcare
Retail
Agriculture
Tourism
Myrtle Beach's Top Employers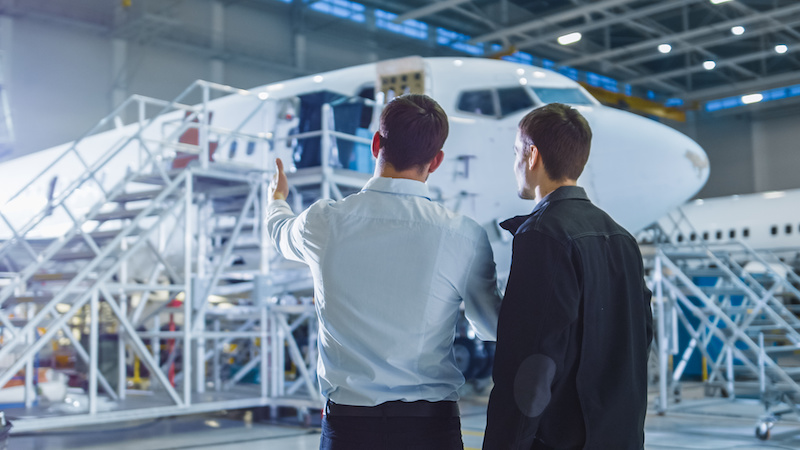 Myrtle Beach may center its function around tourism along the Grand Strand, but the largest employers tend to be more typical. They fall into categories like local government, healthcare, education, and nationwide retailers. Specifically, the organizations employing the most people in Myrtle Beach include:
The school district alone employs about one in seven people who live in Myrtle Beach. The governments of Horry County and the city of Myrtle Beach employ around 3,000 people. The hospitality industry may employ a greater percentage of the population. However, these are generally spread among smaller companies, as well as several national hotel and resort chains like Hilton or Marriott.
Although Coastal Carolina University is not located in Myrtle Beach proper, it is still one of the largest employers for people who live in the city. Located in Conway, just a few miles from Myrtle Beach, CCU is known for a variety of programs tailored to the needs of its 10,000 students. Majors like speech communication or business administration are the most popular. The university employs about 2,800 faculty, staff, and student workers, many of whom live in the Myrtle Beach area.
Between them, Conway Hospital and the Grand Strand Regional Medical Center employ nearly 3,000 people in Horry County. Only one of these organizations sits within the city limits. However, both cater to the needs of both the long-term residents and tourists of Myrtle Beach.
Additional Large Companies in Myrtle Beach
Food Lion LLC
Hilton Grand Vacations Company Inc.
Hilton Worldwide Inc.
Horry-Georgetown Technical College
Horry Telephone Cooperative Inc.
Kmart Corp.
Myrtle Beach Economy Facts and Figures
With its smaller population, Myrtle Beach may be on the edge of an explosion in growth, both in population and economy. The city proper holds only about 35,000 people. By comparison, the Myrtle Beach metropolitan area has almost 500,000 people. This makes it the second fastest-growing metro area in the country, largely due to its popularity in tourism.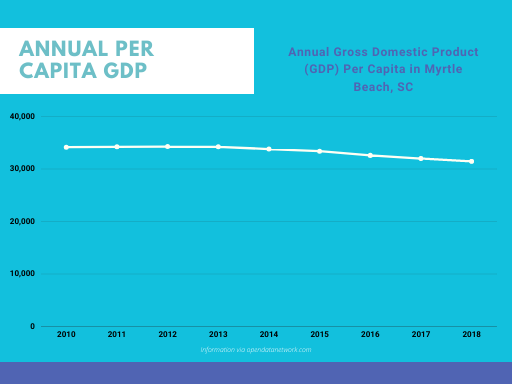 Annual income in Myrtle Beach is slightly lower compared to the rest of the country, and lower than South Carolina's average as well. Average income per person is just under $27,000, compared to nearly $29,000 for the average American. Additionally, the household income averages about $37,000 in Myrtle Beach, which is over $16,000 less than the national median. This follows the trend of South Carolina having a cost of living about 30 percent less than the national average.
Residents of Myrtle Beach and the surrounding areas enjoy unemployment rates as low as 3 percent. Although current economic growth in the city follows the U.S. as a whole, experts estimate significant expansion in the years to come. Specifically, the area is expected to grow by almost 40 percent in the next 10 years.
The cost to buy a home or condominium in Myrtle Beach averages about $170,000 to $175,000, with gradual increases over the past year. The market in the area is relatively steady, which means that Myrtle Beach is competitive but not necessarily poised for a significant increase or decrease in the next few years. By comparison, rentals are about $1,200 per month, a 10 percent increase over the past year. This indicates a strong market for homeowners, given that about 45 percent of the year-round population are tenants.
While visiting Myrtle Beach for a vacation is one thing, living there is another. This region with a lower cost of living boasts beautiful weather for much of the year, with housing that is less expensive than the nation's average. The city is booming with a variety of industries, with tourism in particular. People who move to Myrtle Beach may find many opportunities surrounding this area as it continues to grow.