Why Should I Refinance?
Posted by Hunter Cook on Friday, March 19, 2021 at 12:00 PM
By Hunter Cook / March 19, 2021
Comment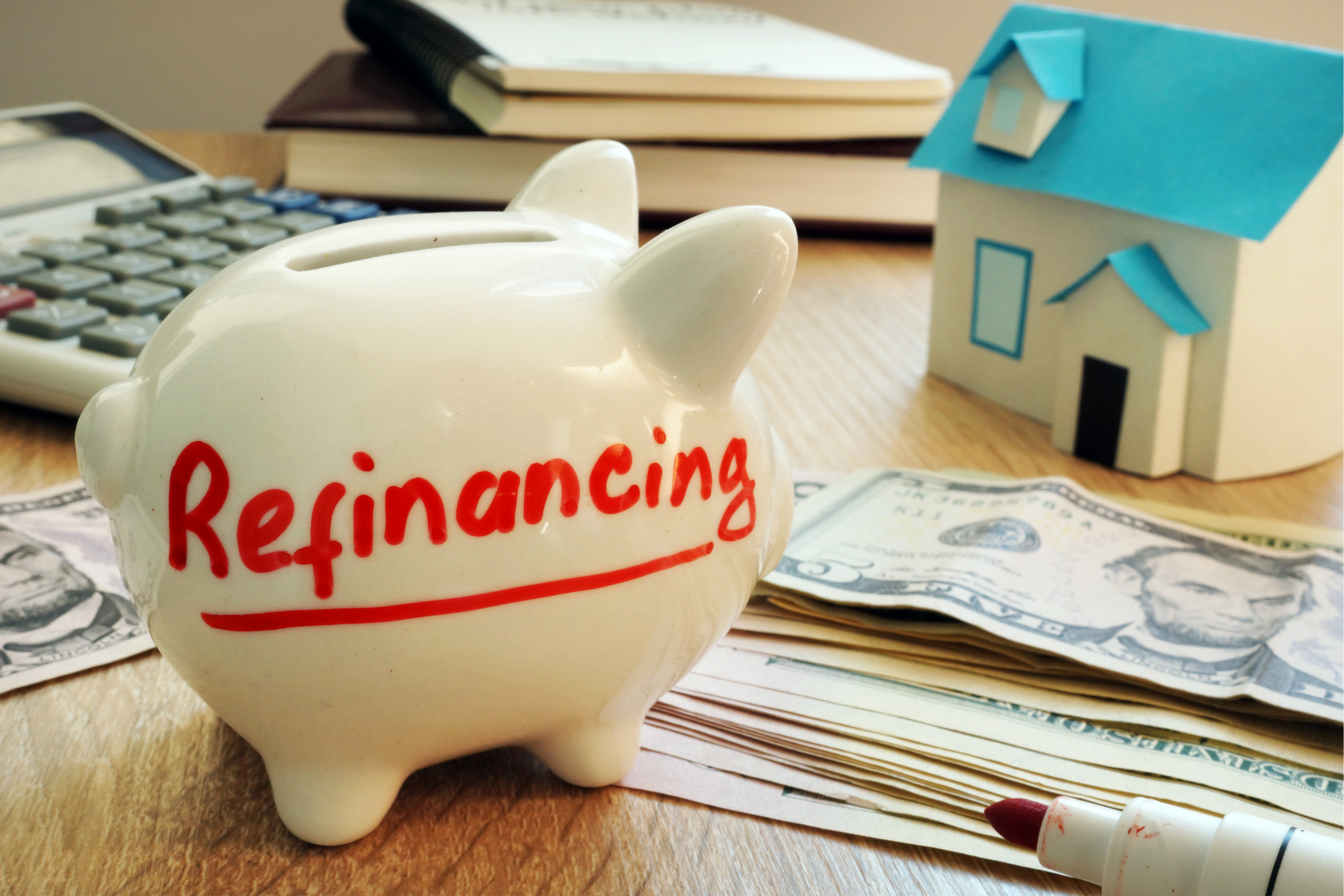 Owning a house is most people's dream. Though, a mortgage is not accessible to everyone, which makes owning a home quite a hassle. Many people don't even know the important factors that go into your mortgage. When you get a mortgage, you always have the option to refinance your mortgage after some time. Most of the time, refinancing turns out to bring more good than bad. Unfortunately, most people don't understand the importance of refinancing a mortgage. Most importantly, they don't know how refinancing a mortgage works. In that case, this article will explore the benefits of refinancing and touch base on how the whole process works.
The process of refinancing is less complicated than purchasing a home. Here is a snippet of the process;
1. Applying
You must present recent paystubs and prove that your credit score qualifies. Your lender will also look at your assets, debts, and bank statements
2. Lock in your interest rate
After approval, you have the choice to lock your settled interest rate before the loan closes. This might take a minimum of 15 days to a maximum of 60 days. You also can float your rate, which allows you to get lower rates and puts you at risk of getting higher rates.
3. Underwriting
At this level, your lender begins to verify your information to make sure everything is accurate. They also verify your appraisal to determine the value of your home. This determines the options available for you.
4. Home appraisal
This is when your lender uses an appraiser to estimate the value of your home. For better preparation, it would help if you keep your home at its best. You can also put a list of the upgrades you've made since you purchased your home. If your home value turns out to be the same or higher than the refinance amount, then your underwriting is complete.
5. Closing your loan
Once the underwriting and home appraisal are set, you can confidently close your loan. Your lender will then send you a closing disclosure that contains all the figures for your loan. Usually, this process is faster than closing for a house purchase. People on the loan and title plus a representative from your lender must attend the closing. After going through all the documents, you have to pay the closing costs, which are not part of your loan.
So, why should I refinance?
As a homeowner, it is an excellent idea to refinance your mortgage for one good reason – to help you improve your finances. For example, refinancing could help lower your mortgage interest rates, which, in turn, may reduce your borrowing costs. In simple terms, refinancing allows you to lower your monthly mortgage payments and create more flexibility on your monthly spending.
The Benefits of Refinancing Your Mortgage.
1. Reduces your interest rate.
A higher interest rate means you have to pay more on your monthly mortgage payments. Refinancing your mortgage can bring these rates down, which puts more money on your savings. Furthermore, a reduction in mortgage rates reduces your total interest costs.
When you bring your mortgage rates down, it is possible to qualify for another mortgage at a lower rate than your current payments. There are factors such as improved credit score that may help you be eligible for lower mortgage rates. Before refinancing, it would be best to shop around to get the best mortgage rate from a suitable lender.
2. You can alternate your payoff timeline when you refinance.
In the real estate industry, refinancing a mortgage can reduce your loan payment duration. For example, if you have 18 years left to repay your mortgage. In that case, if you land better, lower interest rates, you could reduce the repayment to 15 years. A shorter repayment period, however, may increase your monthly payment. To understand the relationship between the interest rate and your monthly payments, you can use the mortgage calculator to get the real-time values.
3. Refinancing can Change the type of loan you have.
When you refinance your mortgage, you have the flexibility to go back and forth between adjustable-rate mortgages and fixed-rate loans. With a fixed-rate loan, you stay worry-free from future increased rates. Alternatively, suppose you have an FHA loan that requires you to pay insurance premiums. In that case, you can choose a conventional loan that allows you to eliminate insurance costs.
4. Refinancing allows you to tap into your home equity.
If you own a significant portion of your home, you can direct that money on other expenditures. A good example is to use the money on home improvement, educational purposes, or paying off debt. Still, you have the flexibility to spend the money anywhere however you want.
Wrap Up.
To learn more about your options when it comes to refinancing on your house payments, visit our Refinancing webpage.
Refinancing your mortgage is the best option you can use to save more by paying lower interest rates. Always feel free to consult a professional to get a better understanding of how the whole process works. Still, this information can help you understand the importance of refinancing your home loan.